BAKU, AZERBAIJAN
Holiday Houseboys
To fully appreciate Baku you need to book a Holiday Houseboy, your local gay friendly tour guide. He will be able to show you around like a local. Whether you want to see the tourist sites, places off the beaten track or discover new experiences, Holiday Houseboy is there to help you. He looks after your safety and welfare at all times.
Orkhan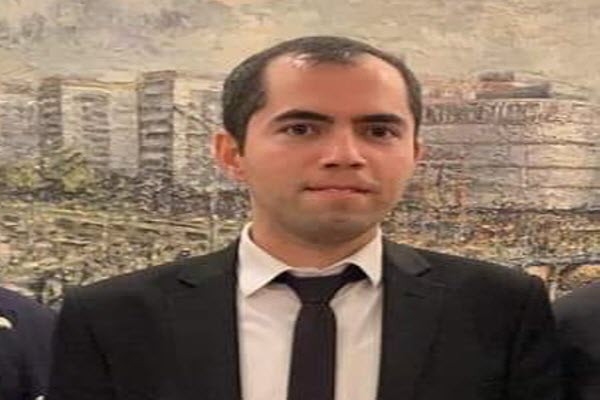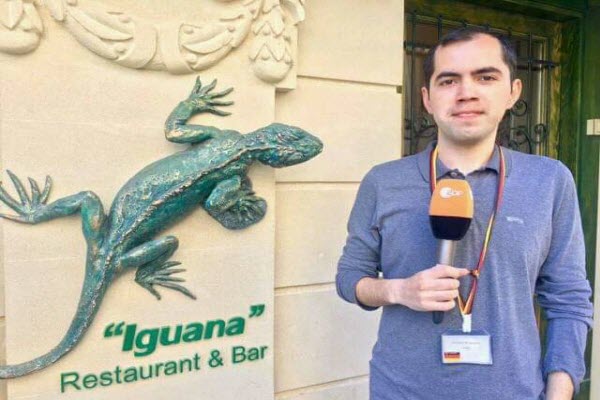 Orkhan has a masters degree that he obtained in Germany, as a Philologist. He will make a positive contribution to your travelling experience. In addition, he has over 7 years experience as a licensed tour guide. Guests will not only leave Azerbaijan with a lasting memory of the country, but also of Orkhan.
He is well-groomed,  has a pleasant appearance and an approachable manner. In addition to this, his hobbies are: travel, literature and international cuisine. In conclusion, he is very friendly and has excellent communication skills.
Orkhan is 28 years old, covid vaccinated and doesn't smoke. He speaks English, German, Russian and Turkish.
Total cost for the guide services of Orkhan for one day (8 hours) = a non refundable deposit of USD 45 by Paypal. Or major credit card (Visa, Mastercard, American Express). PLUS USD 50  in cash to Orkhan after his services. Total 95 US dollars.
Alternatively for the guide services of  Orkhan for half a day (4 hours) = a non refundable deposit of USD 20 by Paypal. Or major credit card (Visa, Mastercard, American Express). PLUS USD 30 in cash to Orkhan after his services. Total 50 US dollars.
This does not include transport, entrance fees or any food & beverage costs.
How To book A Holiday Houseboy
To book any of our Holiday Houseboys please go to the enquiry form.
Alternatively WhatsApp +94-75-225-0678.
Remember a Holiday Houseboy is your gay friendly tour guide who looks after your safety and welfare at all times.
Please note these are guide services and not sexual services.
Highlights of Baku
Baku is the capital of Azerbaijan. It is adjoining the Caspian Sea. As such its is a commercial hub with port access. It has a population of 2.2 million.
One of the most remarkable things about this city is its medieval wall city. Within there is a large royal complex that houses the Palace of the Shirvanshahs. Additionally you will be able to see the 12 century Maiden tower.
Despite all the antiquity, the sky line is pierced by three contemporary buildings. These are the Heydar Aliyev Center and the Flame Towers. It is a testament to how this Azerbaijani capital is striving to be an important commercial centre connecting east with west.
If you are a people watcher and just enjoy a stroll, then check out the main Boulevard with its open area and fine dining experiences. Other areas include Upland Park and Dagustu Park. Moreover if watching water to music is of interest then try the Philharmonic Fountain Park.

Not withstanding, for an unusual museum there is Gobustan Rock Art and Workshop Ali Shamsi. Alternatively try the curious miniature book museum.
Moreover Azerbaijan is famous for its carpets. Not surprisingly there is a museum dedicated to this art form too.
In addition what many people don't know is that Azerbaijan has the highest number of mud volcanoes in the world. Over 350 of them. One of the best to see is Garasu Volcano. Eruptions occur when gas builds up below the surface . Then they release that gas by spewing mud into the air. The area has a moon-like appearance.
Another activity could be to go to Naftalan resort. It is famous for its crude oil. The medical properties of the oil here help reduce pain and inflammatory conditions. Yes, you can even bathe in the oil. There is a boom in the tourist health industry to cater for visitors to the area.
Worldwide Taxi Service
Find a comfortable and affordable transfer all around the world.
You can pre-order an inexpensive taxi transfer to the city centre or to the airport. A luxury transfer option is also available. The transfer cost is fixed at the time of pre-order and never rises regardless of how long the driver has to wait for you, stoppages and traffic jams.