BANGALORE, INDIA
Private Gay Friendly Tour Guides
To fully appreciate Bangalore you need to book a Holiday Houseboy, your gay friendly tour guide. He will be able to show you around like a local. Whether you want to see the tourist sites, places off the beaten track or discover new experiences, the Holiday Houseboy is there to help you. He looks after your safety and welfare at all times.
Vacancy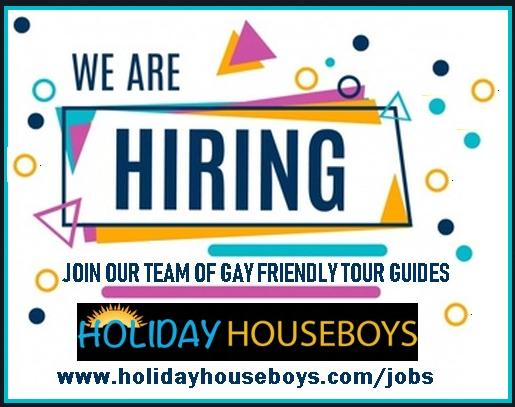 How To Book A Holiday Houseboy
To book any of our Holiday Houseboys please go to the enquiry form.
Alternatively WhatsApp +94-76-630-1069.
Remember a Holiday Houseboy is your gay friendly tour guide who looks after your safety and welfare at all times.
Please note these are guide services and not sexual services.
Highlights of Bangalore
Bangalore, or Bengaluru as it is officially known since 2006, is the capital of the state of Karnataka in Southern India. However being India's 3rd largest city with a population of 8.4 million, it has a reputation of nightlife and green spaces.
Even though the British came in 1799, you can still see its influence today. All you need to do is look at some of its historical buildings. For example. explore Bangalore Palace and you will see its many similarities to Windsor Castle in England.

The city is also known as the "Silicon Valley of India". It is famous for information technology. With a skilled workforce, this overflows into other industries such as electronics, defence and aerospace. On the other hand, the arts are also well represented. Think fashion technology, film making and the museum of Modern Art.
You may wish to visit Iskcon Sri Radha Krisha-Chandra temple or Gavi Ganadhareshwara Temple. Alternatively you may wish to go shopping at the modern UB City. But if you want to escape the modern buzz of city life, then step back in time by visiting the quarter of Basavangudi. This area has leafy roads, quaint homes, temples and many local eateries.
This Indian city itself houses many recommendable vegan restaurants. But don't forget to try idlis (savory cake) and dosas (savory pancakes), and swish it all down with the famous filter kaapi (coffee).
If you seek adventure and are with friends, then popularity of Escape activities such as "Breakout" and "Escape Rooms" are on the rise.
Whatever your interests, Bangalore is an interesting city to explore and visit.
Find Hotel Deals & Discounts in Bangalore
Find Your Cheapest Flight