BELIZE
Holiday Houseboys
To fully appreciate Belize you need to book a Holiday Houseboys, your local gay friendly tour guide. He will be able to show you around like a local. Whether you want to see the tourist sites, places off the beaten track or discover new experiences, the Holiday Houseboy is there to help you. He looks after your safety and welfare at all times.
Vacancy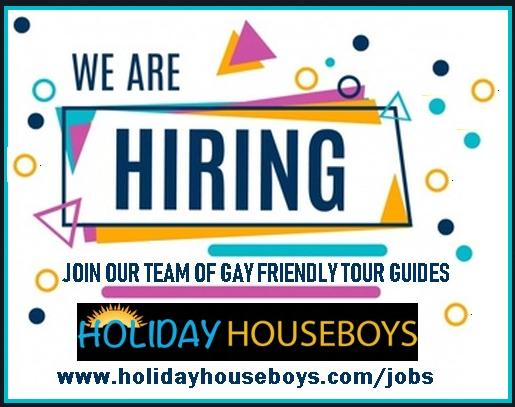 How To Book A Holiday Houseboy
To book any of our Holiday Houseboys please go to the enquiry form.
Alternatively WhatsApp +94-76-630-1069.
Remember a Holiday Houseboy is your gay friendly tour guide who looks after your safety and welfare at all times.
Please note these are guide services and not sexual services.
To make the most of your stay in Belize, book one or more of these amazing activities.
Highlights of Belize
Belize is on the north eastern coast of Central America. Bordering Mexico to the north and Guatemala to the west and south. It has an area of 22,970 square kilometres and a population of 420,000. It has the lowest population in Central America.
Getting to Belize is only half the fun. Once you're there, you're going to want to explore its beaches, jungles, islands and much more.
Life is what you make of it. It offers you every opportunity to make it your dream holiday. From zip lining through the jungle to relaxing on the beach. Or pounding on a Garifuna drum to diving deep beneath the ocean. You'll enjoy every moment in Belize.
From the language to the food, the Creole culture always leaves you wanting more. It dates back to the late 1700s when British settlers gave birth to this new Creole population and they remain one of the staple cultures of Belize today.
Popular Creole dishes are enjoyed throughout Belize and include Rice and Beans, Beans and Rice (yes, they are two different dishes), Stew Chicken and Salad, and "Boil Up. This is a combination of boiled eggs, fish or pig tail, with cassava, yams, or sweet potatoes, plantains, and tomato sauce.

A Divers Paradise
Divers from all over the world visit Belize for a diving experience unlike anywhere else. Home to the largest barrier reef in the Northern Hemisphere. In addition to this, there are three of four coral atolls in the Western Hemisphere, with drop sites inside and outside of the reef. There's a dive site for everyone.
The water is crystal clear with visibility routinely extending hundreds of feet. You are guaranteed to get the best view and diving experience. Surround yourself with warm waters and corals, sharks, turtles and stingrays and other great marine life.
The Belize Barrier Reef is home to the Great Blue Hole. This is one of the greatest geological wonders of the world. It is easily experienced on a day trip as it's just 43 miles off the mainland. A deep dive into the Great Blue Hole will unveil a whole new world full of rare fish not found in other sites near the water's surface. In addition to this, the coast of Belize are listed as some of the top destinations for divers in the world.
In conclusion, whatever you choose to do, we assure you it will be an experience of a lifetime, with a Holiday Houseboy, who will look after your welfare.
Find Hotel Deals & Discounts in Belize
Find Your Cheapest Flight