BORNEO, INDONESIA
Holiday Houseboys
To fully appreciate Borneo you need to book a Holiday Houseboy, your private gay friendly tour guide. He will be able to show you around like a local. Whether you want to see the tourist sites, places off the beaten track or discover the new experiences, the Holiday Houseboy is there to help you. He looks after your safety and welfare at all times.
Vacancy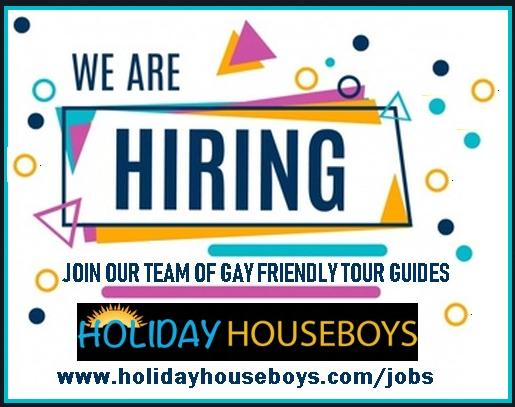 How To Book A Holiday Houseboy
To book any of our Holiday Houseboys please go to the enquiry form.
Alternatively WhatsApp +94-76-630-1069.
Remember a Holiday Houseboy is your gay friendly tour guide who looks after your safety and welfare at all times.
Please note these are guide services and not sexual services.
Our other destinations in Indonesia are Bali and Medan
Book one or more of these amazing activities to make the most of your stay in Borneo.
Highlights of Borneo.
Borneo is the world's third largest island, after Greenland and New Guinea.

It has more than 15,000 species of plants that live in the 130 million year old rainforests. In addition hundreds of mammals including both orangutans and proboscis monkeys thrive in the dense jungle habitats.
If you also add dozens of tropical islands, thousands of kilometres of beaches and the tallest mountain in South Asia then you have the perfect getaway for the adventure seeking traveller.
Borneo splits between three countries. Malaysia covers approximately one quarter of the island. Whereas Indonesia spreads across most of the rest. While Brunei, which one of the world's least visited countries, is sandwiched at the north of the island between Sarawak.
Mount Kinabalu
Mount Kinabalu is the highest point between New Guinea and the Himalayas. At 4,095 metres (13,435 feet). Scaling this mountain usually features in travel itineraries to Malaysian Borneo. Mountain climbers can complete a two day expedition to the summit and stay overnight in a mountainside hostel.
Danum Valley
When you think of Borneo, you think of rainforests, wildlife and biodiversity. Nothing meets these expectations more than a visit to the Danum Valley in eastern Sabah. Flourishing rainforests provide habitats for almost half the planet's animals and plants. For instance, this includes orangutans, pygmy elephants and meat-eating pitcher plants.
Proboscis Monkeys
The Kinabatangan River meanders 560 kilometres (348 miles) through the jungle in eastern Sabah. Millions of animals and plants live in the healthy landscape surrounding the flow of the river. Above all, there are small communities of proboscis monkeys live in certain areas. Experts suggest only 7,000 of the pot bellied and long-nosed primates remain in existence. The most convenient way to reach the Kinabatangan River is from Sandakan. You can cruise along the river taking in the sights of primates, crocodiles and tropical birds.
Island Hoping in Borneo
Kota Kinabalu, Sabah's capital, shares its coastline with five tropical islands.
Tunku Abdul Rahman Marine Park is a favourite day trip. Most of the tourists head to Manukan for its pristine beaches and crystal clear water.
More adventurous ones travel to Gaya, which is the marine park's largest island. Visitors can explore a floating village, hike along trails and climb hills for panoramic views of the mini archipelago. Mamutik, Sapi and Sulug offer empty beaches with clear water for snorkeling.
Finally to fully discover what this marvellous island has to offer, hire a Holiday Houseboy. In conclusion get the most out of your holiday.