COLOGNE, GERMANY
Holiday Houseboys
To fully appreciate Cologne you need to book a Holiday Houseboy, your local gay friendly tour guide. He will be able to show you around like a local. Whether you want to see the tourist sites, places off the beaten track or discover new experiences, the Holiday Houseboy is there to help you. He looks after your safety and welfare at all times.
Vacancy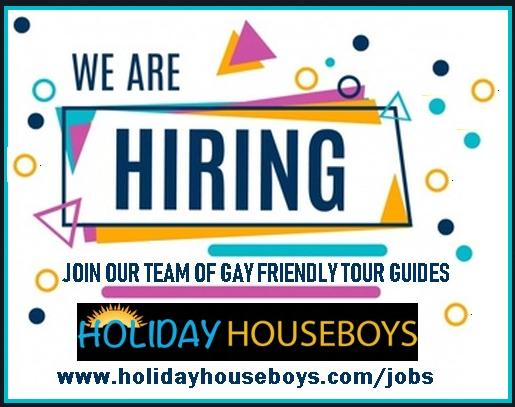 How To Book A Holiday Houseboy
To book any of our Holiday Houseboys please go to the enquiry form.
Alternatively WhatsApp +94-76-630-1069.
Remember a Holiday Houseboy is your gay friendly tour guide who looks after your safety and welfare at all times.
Please note these are guide services and not sexual services.
Make the most of your stay in Cologne and book one or more of these wonderful activities.
Highlights of Cologne
Cologne spans the River Rhine in western Germany. A city with a history of over 2,000 years, it is the cultural hub of the region. Its famous landmark is Cologne Cathedral. Its twin spires date back to Medieval times.
As for museums, you may find Schnutgen Museum interesting, It is a museum within a church, St. Cecilia's Church. Here you can see some marvellous medieval art. Another museum that may be worth visiting is Museum fur Ostasiatische Kunst. It hosts a gallery with a pretty Japanese garden. However the Odysseum is more of a museum for children with interactive games for them.
On a more sobre note you may wish to revisit history by visiting the Dachau Concentration Camp Memorial Site.

In addition other landmarks include St. Maria Himmelfahrt, Gross St. Martin and of course the old town.
This German city is also famous for beer making. You can visit traditional breweries to learn the history of making beer. Oktoberfest for example is a an awaited festival for beer drinkers. On the other hand if you are a wine drinker, you won't be disappointed. The region is famous for a variety of white wines.
Besides the drink there is chocolate too. Visit the Chocolate Museum to learn about its history and treat yourself to a nibble or two.
Another place that should not disappoint is the Alter Markt. A main square with restaurants, cafes and shops around. Excellent for the people watcher in you.
Given its historic importance, it is no wonder that there are remnants from the Roman Empire. Check out the Roman North Gate for a bit of Roman culture.
Additionally you can explore the city by many means. Try a Hop-on-hop-off bus, go on a Rhine cruise or simply hire a bicycle.
Albeit other attractions include Koelner Zoo, Hellers Volksgarten a super snack bar in a park and Schlosspark Stammheim.
Find Your Cheapest Flight