Anyone for a Cuppa in Darjeeling?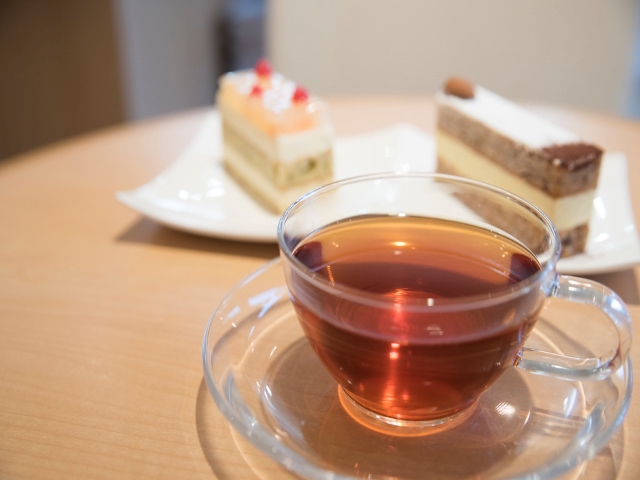 Discover the mysticism of Darjeeling. India's hill region where reality is on pause and the local brew is superb!
Darjeeling tea is the "champagne of teas". It is cultivated in 87 gardens in the slopes of the Himalayas in Darjeeling, West Bengal state. Some of the bushes are almost 150 years old! Darjeeling tea is also one of the most expensive in the world. Indeed it is India's first Protected Geographical Indication (PGI) product.
Darjeeling, located high amid the tea estates of northeast India, is the most picturesque, subtle, and gratifying of all Indian mountain ranges. Every morning the ringing of bells from the temple shared by Hindus and Buddhists at the top of Observatory Hill might wake you up.
In the 1800s the British received a present. At this time the monarch of adjacent Sikkim gave it to the British. As a result this created a buffer between his little kingdom and the warlike Nepalese to the west.
Obtaining the Camellia Sinensis Shrub
Darjeeling was more than simply a cool-climate getaway because of tea. A bit of conspiracy comes into play. The British finally got hold of the Camellia Sinensis shrub. This comes from China. Up until now the Chinese had so zealously guarded this shrub, keeping it as their secret. However after obtaining the longed for shrub, the British set up an experimental garden in Darjeeling. Darjeeling's steep slopes were excellent for tea planting, and within a short time, it had become the centre of flourishing commerce that fueled Victorian England's addiction.
The plantations still exist today. Enveloping the slopes in a fuzzy green mantle cared, a small army of pickers pluck and collect daily at the sensitive outer green leaves.
Another must-do in Darjeeling is a daybreak journey to Tiger Hill to view the sunrise over Kanchenjunga. of course don't forget to try the Darjeeling tea, which is considered the best on the planet and comes in black, white, green, and oolong varieties.
How to get to Darjeeling?
Darjeeling's nearest airport is at Bagdogra. It has direct flights to Delhi, Kolkata and Guwahati. A bus or private cab may take you 3 hours from Bagdogra. The distances by road are as follows: Gangtok 100 km, Kolkata 651 km, and Kalimpong 51 km.
If you prefer to go by rail, the nearest station on the main inter-city line is New Jalpaiguri (NJP), near Siliguri. Direct trains to NJP run many times a day from Delhi (about 27 hours). The iconic Darjeeling Himalayan Railway, affectionately known as the 'Toy Train,' then completes the journey to Darjeeling. Steam enthusiasts affectionately call this the 'Toy Train'. This six kilometre tourist run takes 45 minutes. It goes every afternoon from Darjeeling to Ghum, India's highest railway station.
Where to stay in Darjeeling?
When the town is this lovely, where you choose to stay matters a lot. After all, it is something that may either enhance or detract from your trip. Windamere is a colonial-era remnant. Here afternoon tea customs are still strictly adhered to. In addition to this the rooms are pleasantly old-fashioned. Or try the Glenburn Tea Estate. This is a boutique hotel artfully constructed from a traditional planter's cottage.
Book A Holiday Houseboy As Your Guide
A Holiday Houseboy is a gay friendly tour guide. Moreover he looks after your safety, welfare and interests at all times. Book one to get the most out of your holiday, by clicking here.
Our other destinations in India are Agra, Darjeeling, Jaipur, Kerala, Mumbai, New Delhi and Siliguri in West Bengal.