GOA, INDIA
Private Gay Friendly Tour Guides
To fully appreciate Goa you need to book a Holiday Houseboy, your gay friendly tour guide. He will be able to show you around like a local. Whether you want to see the tourist sites, places off the beaten track or discover new experiences, the Holiday Houseboy is there to help you. He looks after your safety and welfare at all times.
Vacancy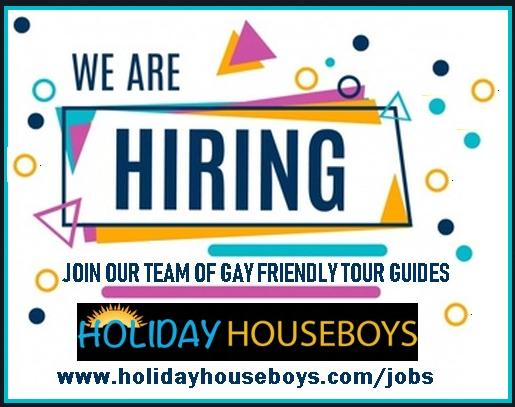 How To Book A Holiday Houseboy
To book any of our Holiday Houseboys please go to the enquiry form.
Alternatively WhatsApp +94-76-630-1069.
Remember a Holiday Houseboy is your gay friendly tour guide who looks after your safety and welfare at all times.
Please note these are guide services and not sexual services.
Highlights of Goa

Goa is India's smallest state, and is located on the west coast. Whilst Vasco de Gama is the largest city, its capital is Panaji. The area is split into the districts of North Goa and South Goa.
Goa was conquered by the Portuguese, and apart from Vasco de Gama, you can still see these Portuguese influences in Margao. India reclaimed Goa in 1961, having had 450 years of Portuguese rule. Konkani is the local language.

Tourists come to Goa though for its famous beaches, and relaxed way of life. As such it attracts spiritual visitors seeking peace of mind and spiritual fulfillment. The area has changed to meet the needs of tourists with its restaurants and bars with the backdrop of sun and sand.
If sight seeing is what you are after, you can visit Basilica of Bom Jesus (Panaji), Church & Monastery of St. Augustine (Panaji), Tomb of St. Francis Xavier (Panaji), Reis Magos Fort (Panaji), Chapora Fort (Chapora), St. Alex Church (Calangute) or the Church of St. John the Baptist (Benaulim), to name a few. Churches and forts abound all over the place, being a legacy of the Portuguese era.
If you are a bargain hunter, then try shopping at the Saturday Night Market at Arpora, for jewelry, art and other handicraft products, or the Wednesday flea market of Anjuna for a hippier experience of recycled goods, organic food and artwork.
Find Hotel Deals & Discounts in Goa
Find Your Cheapest Flight