How to Discover the Beauty of Guadalajara Mexico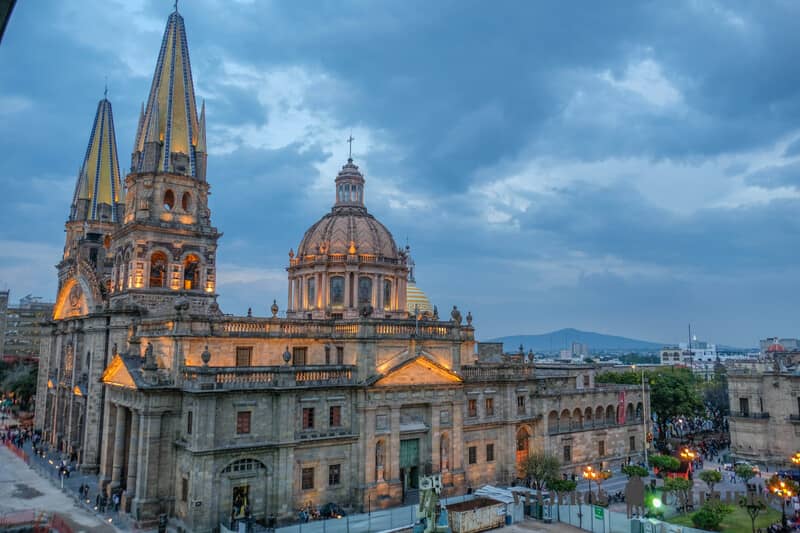 How to Discover the Beauty of Guadalajara Mexico
Guadalajara Mexico is a popular tourist destination in Jalisco, a western Mexican state known for its gorgeous beaches and the coastal resort of Puerto Vallarta. However, being in the interior capital does not deprive you of gorgeous landscapes or exciting activities! Continue reading to learn about the beauty of Guadalajara.
Have Tequila in Tequila near Guadalajara Mexico
Did you know that Mexico's most renowned beverage is named after a municipality of the same name? Tequila, Mexico. In fact it is far from Guadalajara. When you arrive, just sign up for a factory tour of your preference. Taking a journey up there to explore the agave fields and a couple of the distilleries is without a question one of the greatest things to do in Guadalajara Mexico. Menawhile whilst you're there, you should taste some tequila while admiring the modest center plaza.
Visit Guachimontones
The Yucatán peninsula, with the spectacular Chichen-Itza, and Mexico City, with Tenochtlán, get all of Mexico's archaeological attention. Jalisco does, however, have some noteworthy ruins; Guachimontones is an amazing ancient site located in Teuchitlán. This gorgeous place is just a two-hour bus ride from Guadalajara and is well worth a visit. The pyramids are formed of concentric circles, a pattern not found anywhere else in Mexico. As a result it distinguishes itself from other ruins. Besides the pyramids, there's also a modest but well-organized and interesting museum that educates you about people who lived in the region hundreds of years ago.
Investigate the Historical Center of Guadalajara Mexivo
A stroll through the Centro Historico is an exceptional way to become acquainted with Guadalajara. There are tree-lined plazas, beautiful churches, prominent cultural institutions, lively marketplaces, and much more to be found here. There are numerous pedestrian-only streets, making it ideal for a stroll. First start your trip at the Plaza de Armas, which is encircled by the Guadalajara Cathedral's two spires and the old Governor's Office. One of the finest free things to do in the city is to walk about this area. Several museums, including the Regional Museum of Guadalajara, are easily accessible from here.
Pay a visit to La Barranca de Huentitán
La Barranca de Huentitán, a breathtakingly beautiful natural park, is a must-see for nature enthusiasts. Unlike some of the locals who rush down the steep, cobblestone slopes, take it slowly and walk down to the bottom of the mountain before continuing the track along the river. You'll be at the thermal baths, for which this gorgeous region is well famed. This is the ideal spot to relax your sore muscles after a long day of trekking!
Take a Trip to Lake Chapala
Lake Chapala, Mexico's biggest freshwater lake, is roughly an hour's drive south of town. There are other communities along the shoreline that you may explore, including Chapala and Ajijic. Lake Chapala is also popular among expatriates, tourists, and retirees because of its mild climate and attractive surroundings. On weekends and holidays, locals go to the lake. As a consequence, it's advisable to visit during the week if at all feasible.
Book A Holiday Houseboy for Guadalajara Mexico
In short to truly enjoy what Guadalajara Mexico has to offer, book a Holiday Houseboy, a gay friendly tour guide. He looks after your safety and welfare at all times. To see who is available, click on the "GUIDE INFO" icon below.