Laos Gay Tour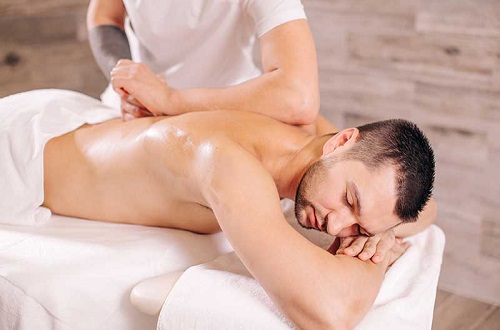 Laos Luxury Massage Tour
Our Laos Gay Tour is called "Laos Luxury Massage Tour". Enjoy the decadence of the beauty of Laos and all it has to offer with 5 star accommodation and luxury massage treatments. You will be travelling in air-conditioned cars or minibuses, by boats along rivers, by inter-city train Lao style and using local flight carriers.
9 nights / 10 days
No Single Supplement


The Philosophy Behind this Laos Gay Tour The idea of the Laos Luxury Massage Tour is you do activities during the day. Then enjoy a well-deserved rest by having a massage or other treatment at the hotel in the late afternoon/early evening. As the accommodation is of the highest standards, so are the spa facilities. Clean and professional.
The Itinerary
You first arrive at the capital Vientiane where you will be met at the airport by or Holiday Houseboy Tour guide, Pansada. He will ensure your safe transport to your luxury accommodation and will be your Gay Friendly Tour Leader from Vientiane to Luang Prabang.
A Park of Buddhas
Activities planned in Vientiane include visiting temples, stupas, museums and a park of Buddhas in a garden setting! Then get back to your hotel for that luxury massage.
1st Class Train Journey to Vang Vieng then to Luang Prabang
From Vientiane, you travel by train in the morning by 1st class to Vang Vieng. Now immersed in Lao countryside, you will be stunned by its beauty. Activities planned for Vang Vieng include visiting the Tamchang Blue Lagoon Cave and the Lao Revolution Cave. In addition there is a fishing boat trip. You stay one night in luxury accommodation before taking the train to continue your loas gay tour to Luang Prabang.
Highlights of Luang Prabang
Your stay in Luang Prabang will be for four nights. Luxury accommodation with spa facilities. Here the activities include temple visits, the National Museum, a visit to some ethnic villages, the Kangsi waterfalls, a long tailed boat ride to see Buddha Cave and a visit to a homemade whisky distillery Lao style.
There is also a cooking class day. You go to a local market, prepare the meals and do some cooking to produce Lao dishes for your own tasty lunch.
Your Last Night
After spending four nights in Luang Prabang, you take an internal flight back to your starting point of Vientiane. Your last night is in Vientiane before departing the following day. Take a walk to see the sunset. Followed by a visit to a night market to pick up any souvenirs for family and friends.
Dates
The planned dates for this trip are November 24 to December 3, 2022 but there is also another opportunity from March 2-11, 2023.
Register Your Interest
Regardless, if interested, please click on BOOK NOW to reach the the booking form to confirm your interest without any commitment on your part.
November 24-December 3, 2022
or March 2-11, 2023
US$5,395 per person

Costs Included/Excluded in the Laos Luxury Massage Tour
The cost of this Laos gay tour includes all accommodation, transport within Laos (train, boat, internal flight), all activities as per the itinerary including the massages, all entrance fees, all breakfasts and an English speaking guide 24/7. The cost does not include your international flight to and from Vientiane to your home country, meals (except breakfast), travel insurance, your visa to enter Laos and any personal expenses.
For full details about this Laos Luxury Massage Tour, please click here.
Not withstanding you can always contact us on +94 76 630 1069 by whatsapp with your inquiry.
Take advantage of this wonderful Laos Luxury Massage Tour and Discover Gay Laos!