LOS ANGELES, USA
Private Gay Friendly Tour Guides
To fully appreciate Los Angeles you need to book a Holiday Houseboy, your gay friendly tour guide. If you want to see the tourist sites, places off the beaten track or discover new experiences, the Holiday Houseboy is there to help you. He looks after your safety and welfare at all times.
Vacancy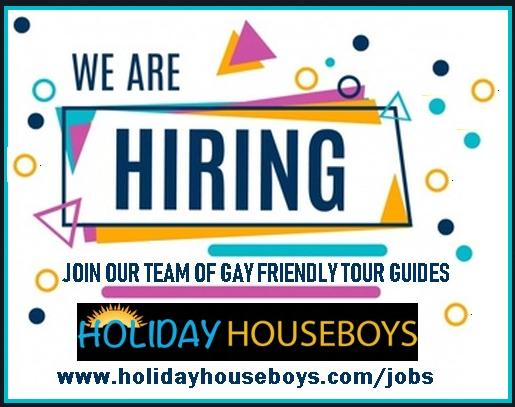 How To Book A Holiday Houseboy
To book any of our Holiday Houseboys please go to the enquiry form.
Alternatively WhatsApp +94-76-630-1069.
Remember a Holiday Houseboy is your gay friendly tour guide who looks after your safety and welfare at all times.
Please note these are guide services and not sexual services.
Our other destination in the USA is New York
Make the most of your stay by booking one or more of these amazing activities.
Highlights of Los Angeles
Los Angeles is a metropolis located in California.  In addition to its wonderful climate on the west coast of America, it is a magnet for all those wannabes in the film industry. As well as models and actors, you will find script writers, cameramen, makeup artists etc.. They are all drawn to this sprawling city. After all it is the heart of the film industry. Besides that, watch out for the iconic Hollywood sign.

Moreover film studies such as Paramount, Universal and Warner Brothers, all offer behind the scene tours.
Funnily enough, the name "Los Angeles" itself is Spanish for "the angels". There is a huge Latin community here too. Consequently, they have brought their own culture to this city. In addition to the latinos, you will also find many other ethnic communities drawn to Los Angeles.
The city has a population of 1.3 million. Therefore it is second only to New York in population size in the USA.
With its passion for drawing in the crowds and its generous hospitality in all sectors, it is not a surprise that this city hosted events such as the Olympics and Miss Universe pageants.
Find Hotel Deals & Discounts in Los Angeles
Find Your Cheapest Flight