MANDALAY, MYANMAR
Holiday Houseboys
To have an individual tour of Mandalay, book a Holiday Houseboy, your private gay friendly tour guide. He will look after your safety and welfare at all times. Not only can he show you the local sights, but also places off the beaten track to truly discover this city.
Vacancy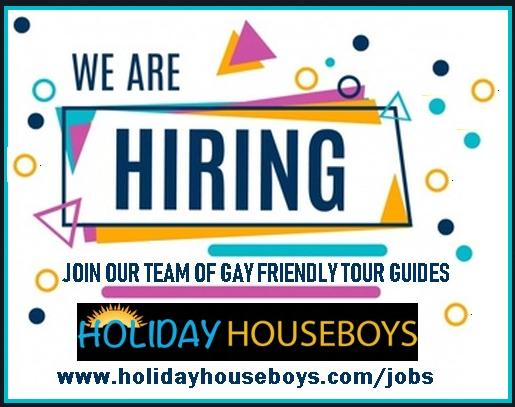 How To Book A Holiday Houseboy
To book any of our Holiday Houseboys please go to the enquiry form.
Alternatively WhatsApp +94-76-630-1069.
Remember a Holiday Houseboy is your gay friendly tour guide who looks after your safety and welfare at all times.
Please note these are guide services and not sexual services.
Our other destination in Myanmar is Yangon.
Why not choose one of the following activities to make the most of your holiday in Mandalay?
Highlights of Mandalay
Mandalay is located in the northern part of Myanmar. Actually it was a former capital under the Konbaung dynasty under King Mindon in 1857. With a population of over 1.2 million, it is the second largest city in Myanmar, after Yangon. Therefore still keeping a position of importance within the country.
The British arrived in 1885. The country was then called British Burma. But it was the Japanese in World War II that destroyed much of Mandalay. Its proximity to China has also resulted in Chinese influences. Mandalay remains today an important commercial city in Upper Myanmar.
The top attraction is Mandalay Hill. You have to walk up 1700 steps to reach the top, but visitors say it is well worth it. Not only do you have a fascinating walk up the hill, when you are at the top, you can chat away with the monks. Eager to practice their English. The highlight is to see the sunset over the city.

When you think of Myanmar, you probably think pagodas, Buddhist monasteries, lavish palaces and markets. Mandalay is no different.
For pagodas there is Mahamuni Pagoda. There is a statue of Buddha covered in gold leaf. You can even buy some gold leaf yourself and put it on the statue. But this place is much more than a pagoda. There are displays of statues from Angkor Wat, near Phnom Penh and a museum of Buddhism around the world. In addition at the pond you can feed the turtles and catfish.
Another interesting pagoda is Kuthodaw Pagoda. Furthermore it hosts the world's largest book. It contains 729 marble slabs of Buddhist scriptures. If you want to see more marble inscriptions visit nearby Sanda Muni Paya.
Of course one thing that must be on your bucket list is a visit to Mandalay Palace. However it is much more than a palace. The grounds house a complex of buildings. Besides a watch tower, monastery, throne halls, the court building and library, there is even a tooth relic building. One of the buildings, Shwenamdaw Monastery was relocated to a more serene environment among paddy fields. A beautiful teak wood building with intricate carvings typical of the style of Burmese craftsmanship.
Another teak building is the Bagaya Monastery. You can see the decorative carvings such as curved figurines, floral arabesques and reliefs of animals and birds. The pleasant distinctive smell comes from creosote which is a substance to preserve the teak. There is also a horse and art tour but be prepared for a bumpy ride.
When it comes to shopping, jade is the star product. At the Jade Market though you can see the whole process of jade manufacture. Moreover the craftsmen don't mind you taking photos, and you are not hassled to buy anything either. Another market is Zegyo Market. If you like local markets then you will love this one as it has local produce and goods. One visitor described it as "crowded, confusing ad fascinating". Which sums up what a market should be.
For an informative pleasant experience go to the Mandalay Marionettes Theater. Everybody says that the talented puppet masters are truly friendly. They even show you how they master their puppets. And before the show starts you can help their students with an English speaking practice session. Not only do they do puppet shows but also have an English school.
If you truly want to discover the real Mandalay then book a Holiday Houseboy, your gay friendly tour guide. You will have a wonderful insight into Burmese history and culture from a local.
Find Hotel Deals & Discounts in Mandalay
Find Your Cheapest Flight