MANILA, THE PHILIPPINES
Holiday Houseboys
To fully appreciate Manila you need to book a Holiday Houseboy, your private gay friendly tour guide. He will be able to show you around like a local. Whether you want to see the tourist sites, places off the beaten track or discover new experiences, the Holiday Houseboy is there to help you. He looks after your safety and welfare at all times.
Joe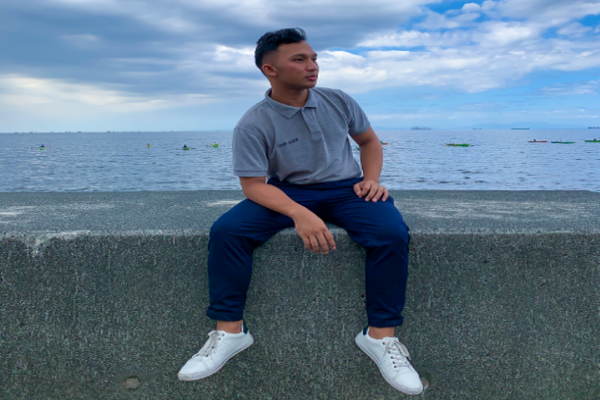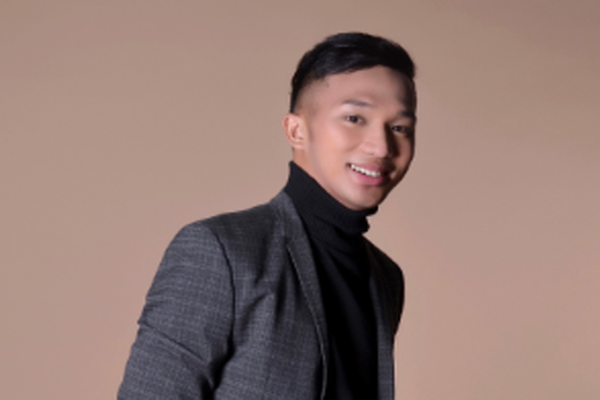 Joe has been working as a freelance tour coordinator and tour guide for over 4 years. He can give travellers a good insight and information about Manila including it's culture, history and things of the beaten track. Ensuring that your whole trip would be smooth and enjoyable for guests and addressing any concerns they may have. He has a degree in tourism management.

Joe is 24 years old, a non smoker and speaks the local language Tagalog and English..
Total cost for the guide services of Joe for one day (8 hours) = a non refundable deposit of USD 45 by Paypal or major credit card (Visa, Mastercard, American Express) PLUS 3500 Filipino Pesos (approx. USD 67) in cash to Ian after his services. Total approx. 112 US dollars.
Alternatively the total cost for the guide services of Joe for half a day (4 hours) = a non refundable deposit of USD 20 by Paypal or major credit card (Visa, Mastercard, American Express) PLUS 2500 Filipino Pesos (approx. USD 48)  in cash to Ian after his services. Total approx. 68 US dollars.
This does not include transport, entrance fees or any food & beverage costs.
How To book A Holiday Houseboy
To book any of our Holiday Houseboys please go to the enquiry form.
Alternatively WhatsApp +94-75-225-0678.
Remember a Holiday Houseboy is your gay friendly tour guide who looks after your safety and welfare at all times.
Please note these are guide services and not sexual services.
Our other destinations in The Philippines are Davao City and Palawan
Make the most of your holiday and book one or more of the amazing activities below. 
Highlights of Manila
The Early Days
Manila is one of the most populated cities in the world. It is the capital of the Philippines. First founded by the Spanish conquistador Miguel Lopez de Legazpi in 1571, there are colonial buildings dating back to the 16th century. Therefore, even Filipinos today have Spanish surnames. Hence it is also staunchly Catholic, a testament to the Christian festivals and numerous churches that cover the islands .
Historic sites include Fort Santiago, Manila Cathedral and Santuario de San Antonio. In addition you could also visit the Reducto de San Pedro. A former ammunition store.
British Rule
In Binondo, you can find the world's oldest Chinatown. The Chinese have had influence in the Philippines over many centuries. Starting with the pirate Lim Hong in 1574. When the British temporarily ruled the Philippines for 20 months from 1762, the Chinese were punished for supporting the British. As a result the canons in the Spanish fortress Intramuros pointed towards the Binondo district. The British handed back the territory to the Spanish following the 1763 Treaty of Paris. Interestingly at this time there were a  group of Indians that supported the British. They defected and settled in the neighbouring area of Cainta. On the other hand  Mexican traders stuck to south Manila.  Close to the port.

This city was an important trading point between the trade from Spanish central and south American territories, and China in the East. Typically silver from Mexico and Peru was exchanged for gems, silk and spices.
Casa Manila
You can visit Casa Manila. A replica of a prosperous trader's house in the mid-19th century. Or Coconut Palace. Constructed under the auspices of the extravagant Imelda Marcos. The building is made entirely from coconut. It was supposed to accommodate Pope John Paul II on his papal visit in 1981. But its opulence put him off. He preferred to reside elsewhere much to Imelda's disappointment.
With such a rich history, this capital will not fail to disappoint. Not only does it have the Spanish colonial influence, but also a more recent American influence.  Following the events of World War II. The education system here is distinctly American. Tagalog is the local Filipino language but many of the islands have their own language or dialect too.
Modern Transport System
Bringing it up to date, they invested in infrastructure. They constructed its rapid transit system in 1984. The first to do so in southeast Asia. Traffic congestion continues to exist but the transit system permits the traveller to get from one place to another with relative ease.
Worldwide Taxi Service
Find a comfortable and affordable transfer all around the world.
You can pre-order an inexpensive taxi transfer to the city centre or to the airport. A luxury transfer option is also available. The transfer cost is fixed at the time of pre-order and never rises regardless of how long the driver has to wait for you, stoppages and traffic jams.