NUR-SULTAN, KAZAKHSTAN
Private Gay Friendly Tour Guides
To fully appreciate Nur-Sultan you need to book a Holiday Houseboy, your gay friendly tour guide. He will be able to show you around like a local. Whether you want to see the tourist sites, places off the beaten track or discover the new experiences, the Holiday Houseboy is there to help you. He looks after your safety and welfare at all times.
Vacancy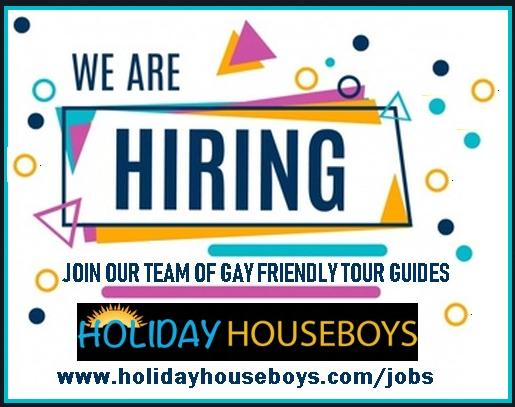 How To Book A Holiday Houseboy
To book any of our Holiday Houseboys please go to the enquiry form.
Alternatively WhatsApp +94-76-630-1069.
Remember a Holiday Houseboy is your gay friendly tour guide who looks after your safety and welfare at all times.
Please note these are guide services and not sexual services.
Our other destination in Kazakhstan is Almaty.
Highlights of Nur-Sultan
Nur-Sultan formerly Astana is the relatively new capital of Kazakhstan from 1997 onwards. The change of name was to honour the former Kazakhstan President Nursultan Nazarbayev. It is very much a planned city.
The biggest prize of all is the Hazret Sultan Mosque. It is the 2nd largest mosque in Central Asia. Amazingly there is a huge chandelier hanging from its ceiling. Another much visited mosque is Nur-Astana Mosque with its gold dome in the heart of the left bank. The mosques act as not only a place of worship but also a meeting place of all types of people from men in suits to blue collared workers.

One of the unique buildings in Nur-Sultan is the Bayterek Tower. The long tall building represents the tree in the folktale of Samruk, a magic bird of happiness. In this tale Samruk lays its golden egg in the branches of the tree at the top. In real life at the top of this building you will find a coffee shop, with a panoramic view of the city. The architect of this modern creation was Norman Foster. Creator of many famed building such as the Torre Cepsa in Madrid , the Troika in Kuala Lumpur Malaysia and the Faena Aleph Residences in Buenos Aires, Argentina. His accomplishments are not just limited to residences and tourist attractions. Norman Foster also designed the Apple Store in the Zorlu Center of Istanbul, Turkey.
One way to get into an insight into a country's culture is to visit its national museum. Nur-Sultan is no different. Visit the National Museum of Kazakhstan and its many halls. It comprises of halls such as the Hall of Gold, a Hall of Ancient and Medieval History, and a Hall of Modern Art amongst others. You can take photos unlike the National Museum in Almaty, Kazakhstan. Look out for a descending golden eagle. Audio guides are also available to assist you on your quench for knowledge.
Being a modern city, you can shop in one of its shopping malls. Khan Shatyr is a modern clean shopping mall with a food court. However visit the MEGA Silk Way for what is regarded as the latest in shopping mall experiences. It meets the BREEAM requirements of sustainability assessment of buildings aimed to enlighten your shopping and working experience within.
The State Theatre of Opera and Ballet Astana Opera lives up to its glamorous name. A modern opulent opera house with excellent acoustics. It has it all. A sweeping staircase, a grand main hall and comfortable seating.
If you want to go for a stroll, then try the City Park. There is a Presidential Palace at one end, but the park is flanked by soviet like looking buildings. The park has various paths for you to follow with a viewing tower and statues around. But if you prefer a place with lots of restaurants and bars, head to Quay Astana. Especially pleasant after sunset with its visual effects.
No matter where you go, wouldn't it be nice to go with a local who can show you where and when. Book a Holiday Houseboy, your gay friendly tour guide to lead the way. It is a fun and interesting way to discover the city.
Find Hotel Deals & Discounts in Nur-Sultan
Find Your Cheapest Flight