PHNOM PENH, CAMBODIA
Holiday Houseboys
To fully appreciate Phnom Penh you need to book a Holiday Houseboy, your private gay friendly tour guide. He will be able to show you around like a local. Whether you want to see the tourist sites, places off the beaten track or discover new experiences, the Holiday Houseboy is there to help you. He looks after your safety and welfare at all times.
Vacancy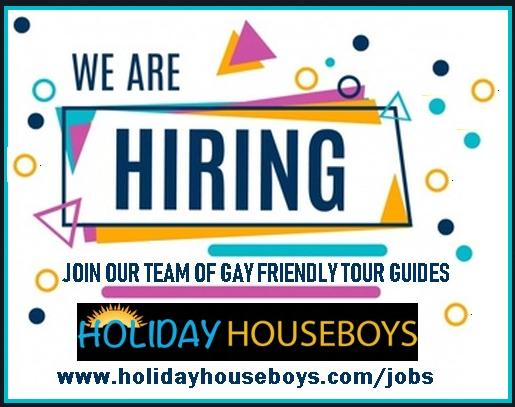 How To Book A Holiday Houseboy
To book any of our Holiday Houseboys please go to the enquiry form.
Alternatively WhatsApp +94-76-630-1069.
Remember a Holiday Houseboy is your gay friendly tour guide who looks after your safety and welfare at all times.
Please note these are guide services and not sexual services.
Our other destination in Cambodia is Siem Reap.
Make the most of your holiday in Phnom Penh, and choose one or more of the following activities.
Highlights of Phnom Penh
Phnom Penh is the capital of Cambodia. Furthermore it is the most populous city of Cambodia with just over 1.5 million people.
Notwithstanding it also has some French influences about it. Echoes of French colonisation under which Cambodia was known as part of "Indo-China". Of course Cambodia itself has its own culture and heritage too. Check out the Royal Palace, the Silver Pagoda and Wat Phnom to name a few.
The top two tourist attractions are daunting and devastating, namely the Choeung Ek Genocidal Center and the Tuol Sleng Genocide Museum which reflect on some of Cambodia's most sinistre past. The award winning film, "The Killing Fields", brought Cambodia much world attention to the cruelty of the Pol Pot and the Khmer Rouge regime
A more modern concern is the trafficking of humans, especially girls. Visit "Daughters of Cambodia" to see the charity that defends the rights of these young people.
On a more colourful note, explore the foods and goods for sale at the Central Market, Aeon Mall and Russian Market. Good bargains may include jewellery, antique coins, clothing, clocks, flowers, food, fabrics and shoes.
Gay Phnom Penh Guide
For information on gay venues, please check out our very own Gay Phnom Penh Guide.
Find Hotel Deals & Discounts in Phnom Penh
Find Your Cheapest Flight