PUERTO VALLARTA, MEXICO
Holiday Houseboys
To fully appreciate Puerto Vallarta you need to book a Holiday Houseboy, your local gay friendly tour guide. He will be able to show you around like a local. Whether you want to see the tourist sites, places off the beaten track or discover new experiences, the Holiday Houseboy is there to help you. He looks after your safety and welfare at all times.
Vacancy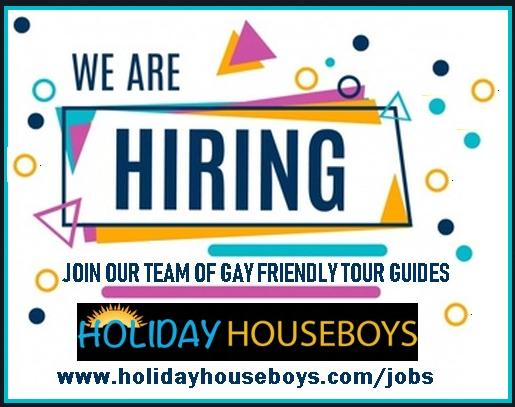 How To Book A Holiday Houseboy
To book any of our Holiday Houseboys please go to the enquiry form.
Alternatively WhatsApp +94-76-630-1069.
Remember a Holiday Houseboy is your gay friendly tour guide who looks after your safety and welfare at all times.
Please note these are guide services and not sexual services.
Make the most of your holiday by booking one or more of these amazing activities.
Highlights of Puerto Vallarta
The Conde Nast Readers- Choice Awards 2018 has nominated Puerto Vallarta as "Best City". This accolade is a tribute to what high-end travellers seek. Not only are there beachers, and the Mexican flavour of architecture and dining, but environmentally clean too.
Yet another award, the blue flag, has been given to eight of its beaches. It is the highest number of blue flags for a town in Mexico. Beaches, such as Palmares, Camarones, Playa de Oro, Amapas, Conchas Chinas I, Conchas Chinas II and  Garza Blanca have won this award. In addition the Sheraton beach is another claimant. It is the collaboration of all that has made this possible.
Besides being family friendly, the LGBT community have also endorsed the town as a popular tourist destination. As there is so much on offer. You have the beach activities, good dining experiences, exclusive tours, bars and spas. All prepared to indulge its visitors with a chic enriching experience. Additionally, people are friendly and ready to help at any time with a smile.
Moreover if you want an adrenaline rush then you can try zip lining, ATV driving and off road adventures to places like Yelapa.
Albeit other attractions include a visit to a tequila distillery, the church of Our Lady of Guadalupe or visit what is regarded as the best preserved colonial town, San Sebastian del Oeste. That is just to name a few. On the other hand you can always have a relaxing stroll in the Botanic Gardens.
Find Hotel Deals & Discounts in Puerto Vallarta
Find Your Cheapest Flight