ROME, ITALY
Solo Tour Guides
Discover Rome with a Solo Tour Guide, your local friendly tour guide. He will not only show you the tourist sites, but other places off the beaten track. He will also look after your safety and welfare at all times. It's a fun way to discover Rome.
Vacancy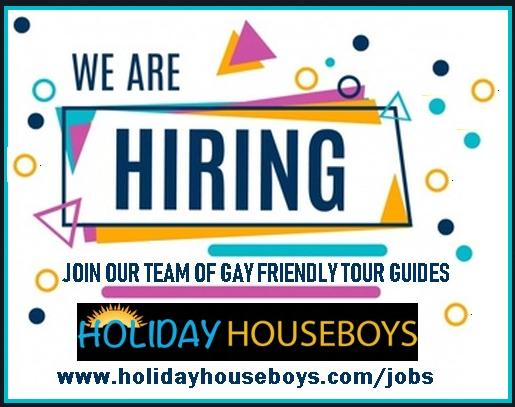 How To Book A Holiday Houseboy
To book any of our Holiday Houseboys please go to the enquiry form.
Alternatively WhatsApp +94-76-630-1069.
Remember a Holiday Houseboy is your gay friendly tour guide who looks after your safety and welfare at all times.
Please note these are guide services and not sexual services.
Make the most of your holiday and book one or more of the following activities.
Highlights of Rome
Rome is said to have been built on seven hills. There are contradictory stories of the origin of this. Regardless, there are some monumental places to visit. The Colosseum for example also has dungeons which you can explore. You can even do a virtual reality tour now of the Colosseum.
Of course the Roman Empire and its outreach have influenced many civilisations. The heart of this culture is here. Think of amphitheatres and forums, as well as language too. Most of the western European languages have their roots from Latin.

So take advantage and go and visit the other Roman monuments. For example there is the Pantheon. Originally built by the emperor Hadrian in about 126 AD, it is now a church. Then there is the Roman Forum. Also known by its Latin name Forum Romanum. Here you will find a rectangular space by the ruins of other buildings which were important government buildings in its time. This in truth was the epicentre of Roman life. Though traditionally it was a marketplace. Furthermore you can also visit the tomb of Julius Caesar one of the most famous Roman Emperors of all time.
Don't forget the Vatican. The smallest country in the world, the Vatican, is within the boundaries of this Italian capital. Seat of the Pope, it is a deeply religious site with such such sights as St. Peter's Basilica and the Vatican museums. St Peter's Basilica is the largest church in the world. The heart of Catholicism.
Italy would not be Italy if we did not mention food. Not only are there pizzas, pasts and lasagnas, think of more specialised dishes such as calzone. In addition this is a pizza that is folded over which represents the shape of a shoe, hence its name.
Albeit other attractions include the Palatine, the Spanish Steps and the Trevi Fountain to name a few. On the other hand you can always visit the fresh food markets. A delight for all the senses.
Find Hotel Deals & Discounts in Rome
Find Your Cheapest Flight