ROTTERDAM, THE NETHERLANDS
Private Gay Friendly Tour Guides
To fully appreciate Rotterdam you need to book a Holiday Houseboy, your gay friendly tour guide. He will be able to show you around like a local. Whether you want to see the tourist sites, places off the beaten track or discover new experiences, the Holiday Houseboy is there to help you. He looks after your safety and welfare at all times.
Vacancy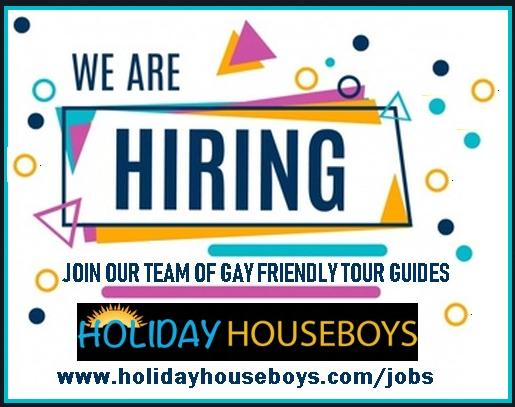 How To Book A Holiday Houseboy
To book any of our Holiday Houseboys please go to the enquiry form.
Alternatively WhatsApp +94-76-630-1069.
Remember a Holiday Houseboy is your gay friendly tour guide who looks after your safety and welfare at all times.
Please note these are guide services and not sexual services.
Our other destination in The Netherlands is Amsterdam.
Book one or more of these amazing activities to make the most of your stay in Rotterdam.
Highlights of Rotterdam
The Rotterdam-Hague Metropolitan areas has a population of 2.7 million, which is the largest in the Netherlands, and tenth in the European Union. For example the metropolitan area of Amsterdam has a population of 2.5 million.
Rotterdam itself is a major hub for sea transport. Both in the past and now.

During the 17th century, it was one of the major sea ports. They traded inland and across the channel with Great Britain. Following the world wars, this seafaring city was heavily damaged. Now completely reconstructed and modernised, this port has nonetheless never lost its importance.
Although it is still a major port. Architecture is of major importance. Take a look for example at Cube House and Erasmusbrug. The latter is also known as Swan Bridge.
Its extensive transport distribution system with rivers such as the Reine, the railroad system and road network. Not surprisingly its nick name is "the Gateway to Europe".
Find Hotel Deals & Discounts in Rotterdam
Find Your Cheapest Flight