SAN DIEGO, USA
Private Gay Friendly Tour Guides
To fully appreciate San Diego you need to book a Holiday Houseboy, your gay friendly tour guide. He will be able to show you around like a local. Whether you want to see the tourist sites, places off the beaten track or discover new experiences, the Holiday Houseboy is there to help you. He looks after your safety and welfare at all times.
Vacancy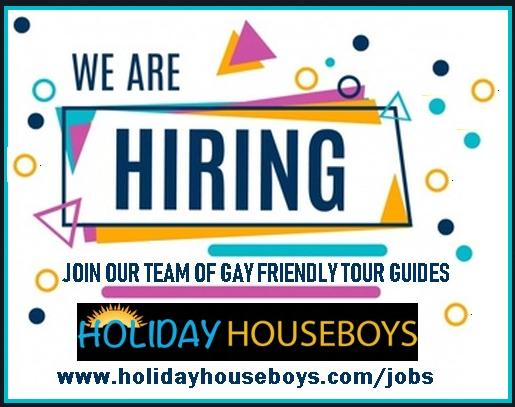 How To Book A Holiday Houseboy
To book any of our Holiday Houseboys please go to the enquiry form.
Alternatively WhatsApp +94-76-630-1069.
Remember a Holiday Houseboy is your gay friendly tour guide who looks after your safety and welfare at all times.
Please note these are guide services and not sexual services.
Our other destination in the USA is New York
Make the most of your holiday, and book one or more of the holidays below.
Highlights of San Diego
San Diego is situated 120 miles (190 kms) south of Los Angeles. Moreover it was the first city ever visited by Europeans on the western coast of the USA.
Besides being famous for computer technology, it is also a renowned centre for biotechnology.

Originally this city was part of Mexico. The American-Mexican war took place between 1846 and 1848. Consequently with the win by the US, the state of California then became American in 1850. Not surprisingly, today's mix of ethnicities  include a high percentage of Mexicans even till today.
Besides its history, San Diego has one of the most important zoos in the world, which should not be missed. With over 3,700 animals, the zoo keeps reinventing itself. You can do an African safari tour, or even view elephants from an aerial walkway.
Finally, other highlights include the Mt. Soledad National Veterans Memorial, La Jolla Cave and the USS Midway Museum but many more await you.
Find Hotel Deals & Discounts in San Diego
Find Your Cheapest Flight