TORONTO, CANADA
Private Gay Friendly Tour Guide Services
The best way to discover Toronto is to book a Holiday Houseboy, your gay friendly tour guide. A Holiday Houseboy looks after your safety and welfare at all times. He will be able to show you places that you would never visit on your own. A local insight that will make your holiday extra special. Make the most of your vacation.
Vacancy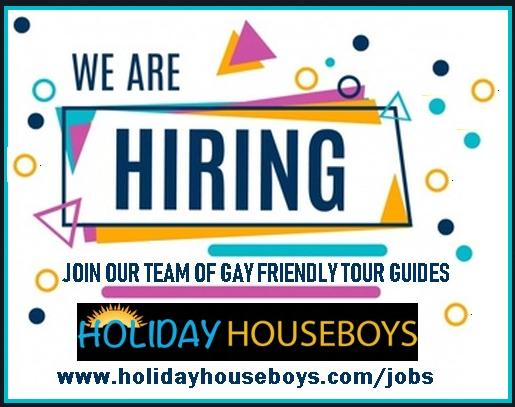 How To Book A Holiday Houseboy
To book any of our Holiday Houseboys please go to the enquiry form.
Alternatively WhatsApp +94-76-630-1069.
Remember a Holiday Houseboy is your gay friendly tour guide who looks after your safety and welfare at all times.
Please note these are guide services and not sexual services.
Highlights of Toronto
Located on the northwestern shore of Lake Ontario in Canada, Toronto is the provincial capital of Ontario. And the most populous city in the country with a population of 2,731,571 in 2016. Known as the Golden Horseshoe in Southern Ontario, the city is the anchor of urban agglomeration. Indeed it is one of the most multicultural and cosmopolitan cities in the world.
Toronto has a sweeping history. Plan to visit its landmarks to get a look at the city's colorful past. The Black Creek Pioneer Village offers an immersive glimpse into the life of the people in rural Ontario. The living-history village recreates the 1860s with more than 30 restored buildings and actors playing the parts of community members. As if it were still in that era. Also be sure to drop by Black Creek History Brewery to see how beer was done in the early 19th century. Meanwhile, Fort York is a military garrison built in 1783 to defend the settlement. This fort, located on the shores of Lake Ontario, went through a tumultuous history. First conquered by the American invasion, then blown up, rebuilt and repurposed for other army uses. Today it is the city's popular historical landmark.

Museums in Toronto are a cultural treat. A must-visit is the Royal Ontario Museum (ROM) that houses an expansive collection of cultural and historic artifacts. Aside from being the largest museum in Canada, ROM is also noteworthy because of its unusual, yet very impressive, architecture. Just across ROM, the Gardiner Museum exclusively features ceramics. It has close to 3,000 items including pieces from Chinese and Japanese porcelain, the Italian Renaissance, and ancient Americans. Located in North York, the Aga Khan Museum is the first museum on the continent dedicated to Islamic civilizations. In addition it is a piece of art in its own right because of its stunning architecture.
Be sure to visit a few galleries in Toronto. They too are an artistic feast. Founded in 1900, the Art Gallery of Ontario is one of the largest art museums in North America. It showcases over 80,000 works from celebrated artists. Bansky fans find Toronto as a basket full of Easter Eggs as the popular artist secretly tagged his artwork around the city. Drop by One York, the corner of Esplanade and Church streets. And the alley in Dundas Street to check out some of his remaining works.
Fun fact: Toronto has a hazy, booze-filled past. Go to the Distillery District and discover the city's bootlegging past. Walk along the cobblestone pathways and explore a vast network of grist mills, boutiques, restaurants, and craft breweries. Then spend the rest of the day at The Black Bull. One of the older bars in Toronto hosting all sorts of patrons since 1833. Finally enjoy a warm afternoon with good food and booze, whilst watching the street performers.