VIENTIANE, LAOS
Private Gay Friendly Tour Guides
To fully appreciate Vientiane you need to book a Holiday Houseboy, your gay friendly tour guide. He will be able to show you around like a local. Whether you want to see the tourist sites, places off the beaten track or discover new experiences, the Holiday Houseboy is there to help you. A Holiday Houseboy looks after your safety and welfare at all times.
Vacancy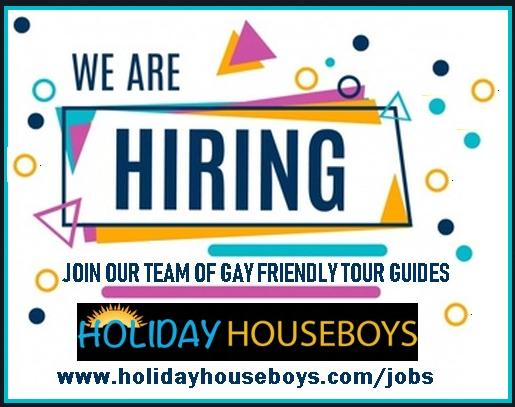 How To Book A Holiday Houseboy
To book any of our Holiday Houseboys please go to the enquiry form.
Alternatively WhatsApp +94-76-630-1069.
Remember a Holiday Houseboy is your gay friendly tour guide who looks after your safety and welfare at all times.
Please note these are guide services and not sexual services.
Our other destinations in Laos are Luang Prabang and Pakse.
Make the most of your stay in Vientiane and book one or more of these wonderful activities.
Highlights of Vientiane
Vientiane is the capital of Laos. It has a population of 760,000 people. Here you will see a mixture of Buddhist buildings and statues intermingled with French colonial architecture. This city sits on the Mekong River, close to the Thai border. It became the capital in 1563 for fear of invasion by the Burmese. However in 1827 it was the Siamese (the Thais) who looted the city and burnt it down to the ground. With the capture of the city by the French in 1893, it rose to prominence as its commerce grew.

The most famous monument in Laos is Pha That Luang. A national symbol, it is also an icon of Buddhism in Laos. Furthermore other  Buddhist notable temples include Wat Ong Teu, Wat Mixay and Ho Pra Keo.
Buddha Park is an interesting park to visit. Moreover you can freely wander around this sculpture park to view its many buddhist and hindu statues. Additionally there are many other landmarks. For example Patuxai is "the Victory Gate". Built in 1962, it is dedicated to those who struggled for liberation against France. Other notable landmarks include Setthathirath, Chao Fa Ngum Statue and the Black Stupa . In addition see  the King Anouvong Statue.
The Lao Textile Museum is a testament to its different tribes that inhabit the country. Bringing with them their own culture expressed in cloth. The Lao People's Army Museum is just as interesting, It highlights what was happening in Laos during the American-Vietnamese War.
Albeit for those interested in art, you may wish to visit Icat Gallery, the National Institute of Fine Arts and the Oot Ni Gallery.