ZAGREB, CROATIA
Private Gay Friendly Tour Guides
To fully appreciate Zagreb you need to book a Holiday Houseboy, your gay friendly tour guide. He will be able to show you around like a local. Whether you want to see the tourist sites, places off the beaten track or discover new experiences, the Holiday Houseboy is there to help you. He looks after your safety and welfare at all times.
Vacancy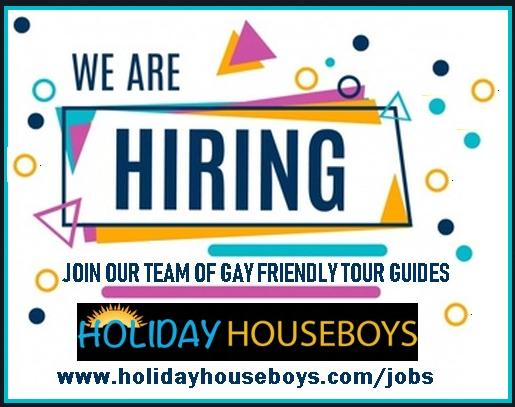 How To Book A Holiday Houseboy
To book any of our Holiday Houseboys please go to the enquiry form.
Alternatively WhatsApp +94-76-630-1069.
Remember a Holiday Houseboy is your gay friendly tour guide who looks after your safety and welfare at all times.
Please note these are guide services and not sexual services.
Book one or more of these amazing activities to make the most of your stay in Zagreb. 
Highlights of Zagreb
Zagreb is just as delightful other central European capitals such as Budapest, Vienna and Prague. It will delight you with its worldly charm. It has a medieval quarter and small restaurants and cafes abound. Head to the upper town for this and best viewed by foot. Such as The Old Town Gate. In addition you will be able to look down on some of the lower town too.
Besides the city, you can visit Maksimir Park just outside. Adored by nature lovers you can wander around its lawns, or get lost amongst its landscaped gardens. The park dates back from the 1700's. All 18 hectares of it.

Zagreb houses a most unusual museum. Named the Museum of Broken Relationships, it explores the human mind. Strangely enough it is one of the most popular museums. Other oddities include a Mushroom museum and the Museum of Illusions.
One event not to be missed is the local market held in the historic square. Even if you don't buy anything, the wonder of Croatian's fruits and vegetables should impress. They sell flowers too. At hand there are some small stalls selling local delicacies and sweets.
Another not to be missed thing to do is to visit the iconic St. Mark's church. Check out its colourful tiled roof. Shields representing the Town of Zagreb and further afield adorn the roof in classical red, white and blue.
Moreover if you want to get out and about you can do day trips to explore more. Go walking  in the Plitvice Lakes National Park. Or visit Ljubljana.
Albeit other attractions include Trast Castle, the Statue of Marija Juric Zagorka and Marshal Tito Square. On the other hand you can always check out the Art Pavilion, Zagreb Cathedral or the Croatian National Theatre. Try a bicycle rental if you like.